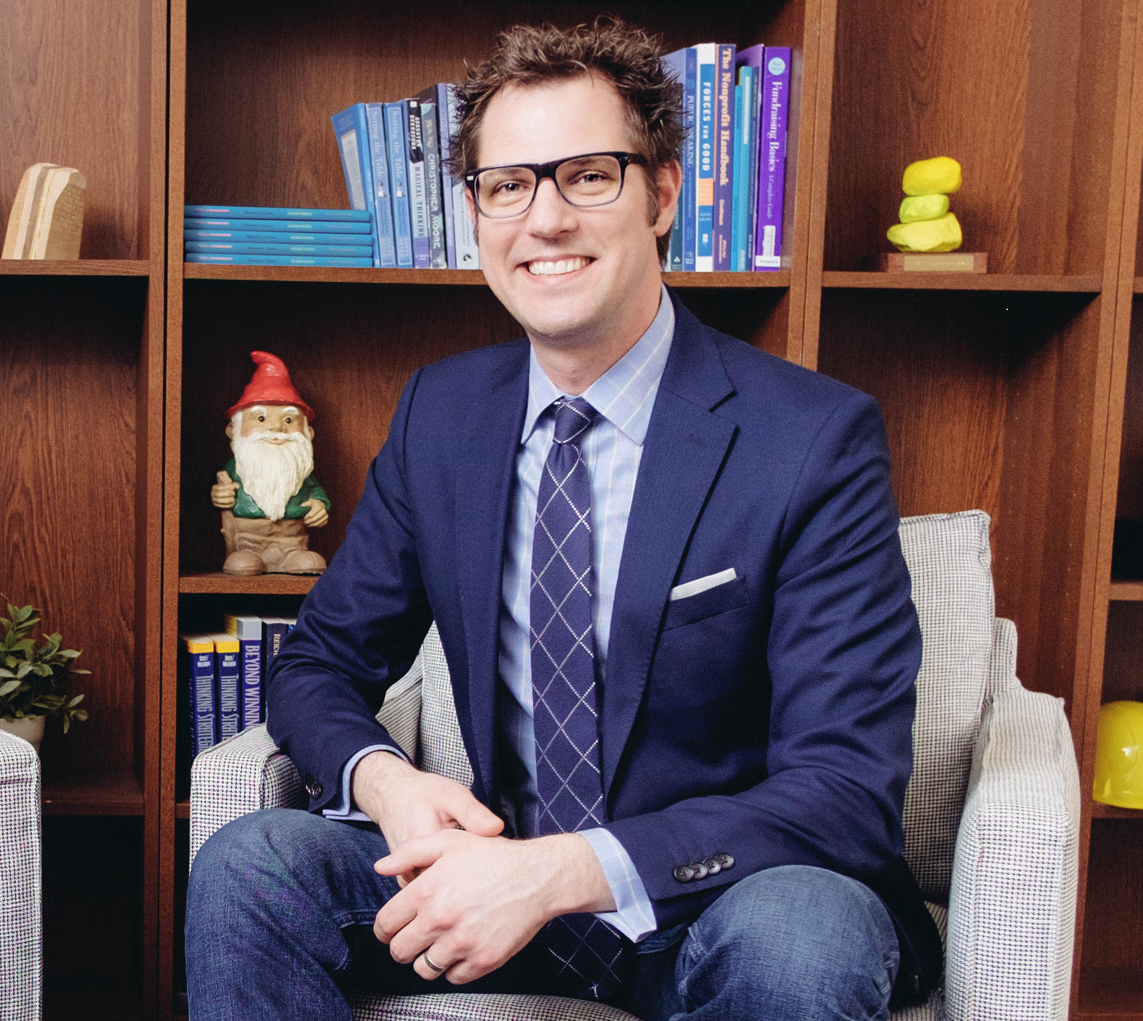 Post by Tim Cynova
Stellar Staff: The Lost Interviews
Big Ideas | Advice | People Operations | Human Resources | Staffing And Recruiting
Attracting and retaining great people who move organizations forward
Several years ago, I set out to interview a collection of senior-level executives about what they felt it took to attract and retain really great people who could move organizations forward.
I had the incredible fortune to speak with leaders from a myriad of sectors, people like the co-founder and TeaEO of Honest Tea to a Brigadier General who lead West Point's leadership academy. I interviewed the person who is now the Director of Social Responsibility for Amazon and the person who owns my go-to coffee and artisanal donut shop. I also had the opportunity to interview a dear friend, Jack Watters, who was Pfizer's Vice President of External Affairs. In the intervening years, Jack passed away from cancer. It was particularly bittersweet watching him share his wisdom again in his video.
The result of my 26 video interviews — over 400 minutes in "the can" — was this 45-minute presentation. I know enough to be dangerous when it comes to video editing, so after what was a Herculean effort for me to create that presentation, I grabbed a glass of bourbon and promptly misplaced the hard drive with the original interviews. Until now.
Like Disney opening its vault to find a collection of nerdy — yet still awesome — interviews, I now present to you Stellar Staff: The Lost Interviews.
This project took me four years to complete, so I've decided not to drop the videos all at once. Below are five interviews to get you started. I'll post a handful of new ones here each day until I've emptied the vault.
Even all these years later, I would be remiss if I did not once again thank these individuals for sharing their time and insights:
Tom Allen, President & CEO, Association of American Publishers; former U.S. Representative from Maine's 1st District
Christine Bader, Director of Social Responsibility, Amazon; former Visiting Lecturer on Human Rights & Business at Columbia University; Advisor to the U.N. Secretary-General's Special Representative for business and human rights
Dan Debicella, former Connecticut State Senator
Karen Faaborg, Higher education mediator; former Executive Vice President, University of Cincinnati; former Chief Human Resources Officer, University of Cincinnati
Seth Goldman, Co-Founder, President & TeaEO Emeritus, Honest Tea
Paul Green, Executive Vice President, Maury, Donnelly & Parr Inc.
Donna Grummich, Owner & Principal, Box Canyon Group
Adam Huttler, Chief Executive Officer, Fractured Atlas
Thomas Kolditz, Director, The Doerr Institute for New Leaders, Rice University; Retired brigadier general, led Department of Behavioral Sciences and Leadership, U.S. Military Academy, West Point
Peter Landgren, Interim Senior Vice President of Academic Affairs and Provost at the University of Cincinnati; Dean, University of Cincinnati College-Conservatory of Music
Jordy Leiser, Co-founder & CEO, STELLAservice
Sharon Gersten Luckman, former Executive Director, Alvin Ailey American Dance Theater
Carol McFate, Chief Investment Officer, Xerox
Steve Morris, former Chairman & CEO, Arbitron; Board of Directors, Welch's
David O'Fallon, President, Minnesota Humanities Center
Scott Provancher, Founder & President of Lewis & Clark Co.; former President of the Arts & Science Council in Charlotte, NC.
Cookie Ruiz, Executive Director, Ballet Austin
Maggie Ruvoldt, Regional General Manager, 2U; former Executive Vice President, Operations, Semester Online, 2U.com
David Schloss, Owner, Gypsy Donut & Espresso Bar; Professional writer, photographer and editor
Ken Tabachnick, Executive Director, Merce Cunningham Trust; former Deputy Dean, NYU's Tisch School of the Arts
Russell Willis Taylor, Interim Vice President, Arts & Leadership at Banff Centre for Arts and Creativity; former, President & CEO, National Arts Strategies
Jack Watters, Vice President, External Medical Affairs, Pfizer
Clint White, Co-Founder & President, Arts+Culture Network
Amy Wresniewski, Professor of Organizational Behavior, Yale School of Management
Laura Zabel, Executive Director, Springboard for the Arts
It was wonderful having the opportunity to meet with so many amazing and accomplished individuals. I'm so happy to now share their advice and expertise with you. So, pop a bag of microwave popcorn, sit back, and enjoy!
More posts by Tim Cynova
About Tim Cynova
Tim wears a multitude of hats, all in service of creating anti-racist workplaces where people can thrive. He currently is co-CEO of Fractured Atlas (an entirely virtual organization with staff spread across multiple states and countries) and a Principal of the consulting group Work. Shouldn't. Suck. He serves on the faculty of Banff Centre for Arts & Creativity and The New School teaching courses in People-Centric Organizational Design; he's a trained mediator, and a certified Senior Professional in Human Resources (SPHR). Earlier in his career, Tim was the Executive Director of The Parsons Dance Company and of High 5 Tickets to the Arts in New York City, had a memorable stint with the Cincinnati Symphony Orchestra, was a one-time classical trombonist, musicologist, and for five years in his youth he delivered newspapers for the Evansville, Indiana Courier-Press. Also, during a particularly slow summer, he bicycled 3,902 miles across the United States.