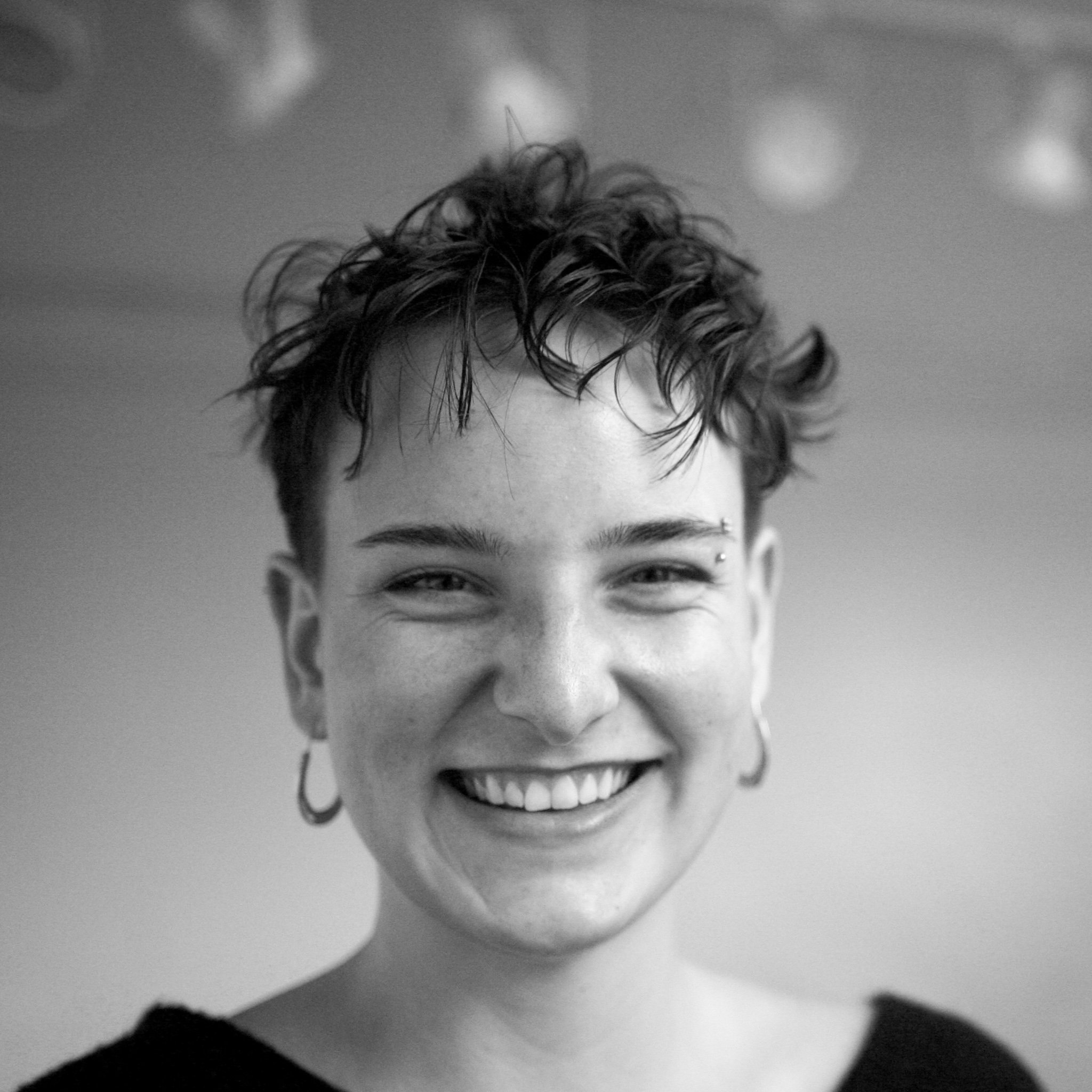 Post by Vicky Blume
in practice with Shoccara Marcus and Tamara Irving
Shoccara Marcus and Tamara Irving wanted their children's children to know the stories of Atlanta's Black dance pioneers. So Shoccara, a dance photographer, and Tamara, a dance education consultant, joined forces in 2022 to create a documentary chronicling the history and impact of Atlanta's first Black dance studios. We sat down with them this summer to learn about the process of creating a documentary, the art of collaborating (with your friends), and what supporting artists means to them today.
Our conversation is the second in a new series of artist interviews called in practice. The series is a collaborative time capsule for the Fractured Atlas ecosystem, creating snapshots in time of our evolving creative journeys. This interview, and all that are to come, will live on Inciter Art—a writing, co-learning, and resource sharing space for creatives with big ideas and bigger questions.


I. Collaborating

Vicky Blume: First off, how did you two meet? What makes your creative collaboration special?
Tamara Irving: We first became close when we performed in Black Nativity together, which is a production by Dominion Entertainment in Atlanta. We share Atlanta Dance, as well as attending Howard University. They are all magical things to have in common.
Shoccara Marcus: You know, I've always known of Tamara. To me, what makes our collaboration special is that we both bring so much to the table. Tamara is a part of so many different boards and educational communities, and she has all this information and all these different networks. Then you have me coming along with the visuals, the documentation, the production. It's a great partnership because we bounce ideas off of each other and learn from one another. It's so wonderful.


Shoccara and Tamara presenting their first documentary | Photo: Lynsey Weatherspoon

---

II. Storytelling

VB: Together, you founded Dance Stories ATL—an ongoing documentary series exploring the history, evolution, and impact of Black dance communities in Atlanta, Georgia. Can you speak about the significance of Atlanta to your creative practice? Has it always been home?

TMI: Yes, I was born and raised here. I left for college, came back, left again to do the national tour of The Lion King, and then I came back home again—it's always been home. It's significant in terms of our connection, too. When Shoccara and I started talking, we realized that we had so many of the same dance stories. We had so many mentors and teachers in common. But we were also missing some information. That's why we needed to start this process—we didn't want Atlanta's dance stories to go undocumented.

SM: I was not born here, but I was right there [laughs]. I moved to Atlanta when I was five. There were always these stories—our dancing truths—shared with us growing up. You would sit at the feet of these individuals and hear such groundbreaking stories. I started connecting the dots and seeing some names—dancers and dance studios—getting repeated again and again. But I didn't know who they were, and I couldn't Google them. I couldn't look them up in a book. I began asking myself, "how is Atlanta's dance history being preserved?" Tamara and I started talking about it, and we both got so excited. These Black dance pioneers are leaving the earth, so we were passionate about allowing those stories to live beyond.



III. Learnings

VB: For those who haven't experienced it yet, your first documentary, Five Stories, invites audiences into the stories of Barbara Sullivan, Billie Gaither, Norma B. Mitchell, Spelman's Children's Theater, and Valjean Grigsby—dance pioneers who helped shape Atlanta's history. Is there something you learned about yourselves through the process of creating this documentary?
SM: Oh, we wanted to do so much in this documentary. And when we got the funds, we realized we don't have nearly enough money [laughs]. We wrote everything into the grant application, but when it was time to produce…everything ended up more expensive and complex! So I learned to be realistic because everything can't happen. At least not right away.

TMI: I learned that our patience levels are different. In terms of getting materials from folks for the documentary, some people had photos and videos very organized and some people didn't have any documentation. It takes patience to create something together. I would also say I learned that, as organized as you can be, there's always going to be something else that comes up in the process. It's crazy.
SM: Leaving room for miracles!
TMI: Exactly. Also, when we started planning the documentary, I thought we should have separate docs for each meeting. But Shoccara was like, "nope, we're going to keep this big, rolling doc." And I'm so grateful to her, because now we have this document recording our process, our thoughts, our aspirations, our dreams, our goals—right at our fingertips. So when we're ready to move on to the next project, or when somebody sponsors us, or we see a big grant, we are ready. We already have it written down.
SM: Yeah, we have a blueprint right there.



Peachtree Playhouse flier, 1982 | Courtesy of Nyasa Sullivan, daughter of Barbara Sullivan

---

IV. Supporting artists

VB: What does the word "support" mean to you right now? And how can people support your work?
TMI: Oh, that's a heavy one. To me, support is literally having a circle of people that trust in you, that believe in you, that have your back. At the first screening of our documentary, we had so many people come up to us and say, "this was exactly what I needed." One of the stars of the documentary had been facing a health challenge, and another one had lost her mother—a dance pioneer featured in the documentary. We were there, supporting them, and we didn't even know it.
SM: Support can also mean joining us on this journey. It's just the two of us, and there are so many ways for people to plug in and do research, conduct interviews, collect information, tell stories, present artwork, anything. Telling one dance story a year would be the dream.
TMI: People can also support our work by just continuing to tell us their stories. There are more studios, more dancers—these five stories were just the beginning. And, you know, funds always help. We need financial support because we can't preserve Atlanta's dance history by ourselves.


Norma's Academy of Fine Arts letter, 1972 | Courtesy Djana Bell, daughter of Norma B. Mitchell

---

To support Shoccara's and Tamara's work, click here. To learn more about Dance Stories ATL, click here. Or join their mailing list!
More posts by Vicky Blume
About Vicky Blume
Vicky Blume is an arts worker based in New Haven, Connecticut. After moving to the city to study art and psychology at Yale, Blume lit up communications for a contemporary art gallery and a community art school. Most recently, she served as Creative-in-Residence at the New Haven Free Public Library's Tinker Lab. In her artistic practice, Blume builds interactive websites, animations, and installations that offer calming and consensual alternatives to the Attention Economy. At home, she is passionate about her houseplants but struggles to care for more sensitive plants. She aspires to create a home environment where every houseplant can thrive.