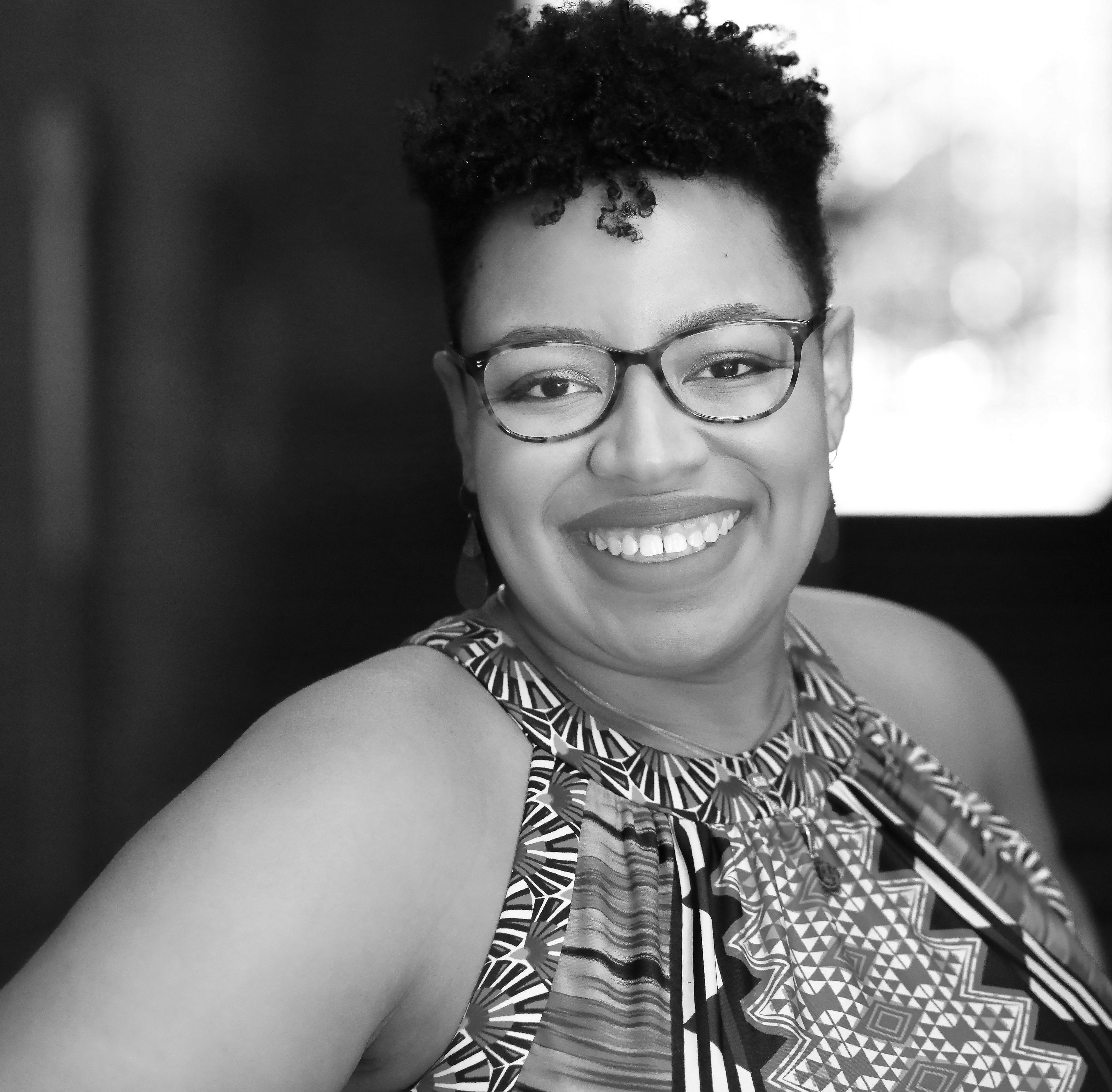 Post by Courtney Harge
Meet the Project: Catacomb of Veils
Each month we feature one of our fiscally sponsored projects who have been successful at using our program to advance their art/cause/career. This month's featured project is
Catacomb of Veils.
What is Catacomb of Veils?
Catacomb of Veils is a very large, habitable sculpture created for Burning Man 2016. Extending over an area of 220 feet across and covering nearly 19,000 square feet of the desert ground, Catacomb of Veils rises to 60 feet in elevation like a rocky outcropping of the Playa floor evoking Black Rock Point itself. Formally, it is two conjoined pyramids with a path that winds up on the Eastern Pyramid of the Catacomb. From this vantage point, participants can begin their descent inward. Hints of ancient relics adorn the walls, as shafts of light illuminate effigies and offerings. The journey culminates in an inner sanctum — a Sanctum of Veils — a confluence of concealment, revelation and realms beyond our own, a subtle reminder of the questions of life.
What makes Catacomb of Veils different is that its spatial narrative is movement downward and inward, which is a very rare experience on the Playa since excavating the grounds at Burning Man is prohibited by the Bureau of Land Management to protect the surface and the landscape. This allows Catacomb to become a much more introspective and self-reflective journey, and a unique experience to its participants.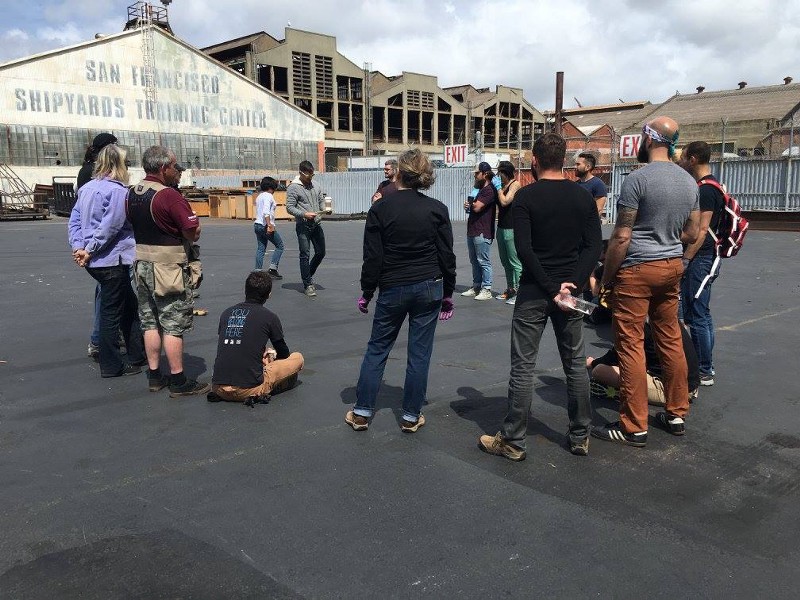 Tell us about your team as individuals and collaborators.
We are an all-volunteer group building at Pier 70 in San Francisco. We are currently crowdfunding our project, and the money raised by our campaign goes directly to the materials, construction and transport of the Catacomb onto the playa.
The project is designed and led by artist Dan Sullivan: a professional architect who has substantial experience building very large temporary art pieces. He was the architect for the Burning Man Temple of Grace in 2014, where he met Scott Prusso, the Construction Manager for Catacomb of Veils. The two form, respectively, the core vision for the project and its proper execution.
Creating large art installations is already an extremely complex machinery of collaboration, varied skills, and hard-working people, but bringing large art installations to Burning Man is even more challenging. We have outstanding support from our volunteer crew — a group of artists and engineers, professionals from all walks of life, including children and retired people, who have been driven to create this ambitious piece of art, sometimes for very personal reasons, and, in the process, give a little bit of their deepest selves to create something that will become a very temporal experience to thousands of other people.
With no egos, a friendly and supportive family has grown organically from this group of individuals and collaborators. In the process, the build itself has become an unforgettable and life-changing experience for many people.
We couldn't be more thankful and grateful for the community of volunteers, friends, and families of everyone involved in this project, and all the supporters who have shared our project to their own networks. Our donors who have so kindly recognized how challenging it is to create something of this magnitude and saw the worth in supporting an art project such as Catacomb of Veils, which can have a lasting positive impact into many people's lives.

What made you decide to generate a project of this magnitude?
The project is very large, and that scale is part of creating an experience of monumentality. That monumentality is constantly registered against the intimate experience of the interior — which is soft and warm and introspective.
Also, incorporating nature has always been an important aspect of the project. Out on the Playa, it is always about the natural beauty of the landscape. The endless horizon, flanked by the escarpment of the mountains became a natural inspiration for this project, and we wanted to capture some of that feeling — that infinite canvas of possibility, where one feels minuscule and insignificant, but where you can re-connect with childlike wonder and curiosity for the world around you. We hope this cultivates a condition where participants think more about questions rather than answers.
How have you connected to so many different communities and partners?
A lot of it has come organically from the collaborative nature of building an art project of this magnitude in San Francisco. Having dozens of volunteers— representative of so many different backgrounds, careers, experience, and industries — developed by providing a friendly and inviting environment at our build site on Pier 70. Different networks and communities heard about what we were creating and wanted to participate.
We have an outstanding Catacomb of Veils crew working tirelessly in outreach for social media, planning events, and connecting with different groups surrounding Burning Man, the Bay Area, and the art and tech communities. And through Indiegogo and Fractured Atlas, we have broadened the communication channels to our prospective donors and supporters, which helps piece everything together: spreading the ethos of Catacomb to a broader audience.
You've generated some excellent content on your Facebook page and for your Indiegogo campaign. Any tips or tricks you'd like to provide other projects looking to create online engagement?
Social media outlets are currently one of the most exciting venues for creative and engaging storytelling, and coming up with the right type of content becomes essential to broadening a wider reach in terms of audience engagement and interest. Through social media, we're not only telling the story of our project, we're also telling the story of who we are — what inspires us to volunteer to create something so ambitious; what drove us towards it; and how we connect with the concept, the design, and the whole of the experience.
The best way to engage viewers is to genuinely be yourself as you tell that story. If you create something that allows people to see a part of themselves in it, however small that may be, you will have a much more impact. You'll create a bond of trust with that viewer, and that viewer will more than likely re-share the content in his or her own networks. That's why one of our most successful videos so far, was not only the most personal, but also the most organic — we told the story of Jeff and Rachel and their own genuine vulnerability of experience through Catacomb of Veils and Burning Man. And people loved it.
Sharing those personal stories allows you to bring everyone closer together, and it opens up the invitation to any viewer to become a part of your own journey through the Catacomb project, or any other projects and ideas you might be working on.
So if we'd share tips or tricks, I believe it would mostly come to that. For all the technicalities that go into crafting a story, editing a piece together, composing the right images, lighting the best cinematography… In the end, it all comes down to story. Treat your potential audience like you would treat your closest of friends. Invite them in. Share something personal. Show them the behind-the-scenes. The struggles, the challenges, the joy and the laugh. Open up. Be genuine.
We might be trying to create an art project, but it's really the art project that is creating us as people and as a community.
You utilize several of Fractured Atlas's programs. How has it been working with Fractured Atlas? Are there particular ways your membership with us has been beneficial?
Fractured Atlas has been consistently professional, knowledgeable, responsive and dependable to work with. In every interaction they have responded faster than their own timeline. And they have taken the time to provide our team with valuable feedback on our campaign as well as clear and succinct explanations when requested. While the Fractured Atlas platform has provided us the tools to independently and confidently run our fundraising, their staff has been encouraging and supportive at every turn which has been priceless in the ups and downs of our first campaign.

Our inclusion in such a rich environment of artists with the accompanying Fractured Atlas stamp on the front page of our campaign has also been beneficial to give our team a broader sense of community as we ask people to support the arts. Each time we make an ask we are planting the seed not only for our campaign but for the next artist and project net yet imagined as each work of art informs another.
Tell us about your Indiegogo campaign. What has been the hardest aspect of running a campaign with a goal this large?
Our Indiegogo campaign has gone relatively well. We have been able to raise a substantial amount toward our large goal, though it hasn't been easy. With a goal that is high, it was difficult to get our message out to the larger community of potential donors in a quick way. It took us a few weeks to get a rhythm, with content that was compelling, to reach far and wide.
Once we started connecting with those that would be interested, we saw a jump in donations that were steady. We still have a large portion (43%) to raise, so the story is still being written.
What has been the easiest?
The easiest part has been connecting with the large group of volunteers that have been helping us physically build this piece of art. It's more like a family, actually. Along with our financial need, we have a vital need for physical volunteers. They are the group that will, along with our generous donors, bring this project to completion. Many of them have helped us share the message that we need donations to our campaign to continue. They have shared on social media, through emails to family and friends, filming videos that we can post to our Facebook page and Indiegogo updates. Without them, we would not be where we are now.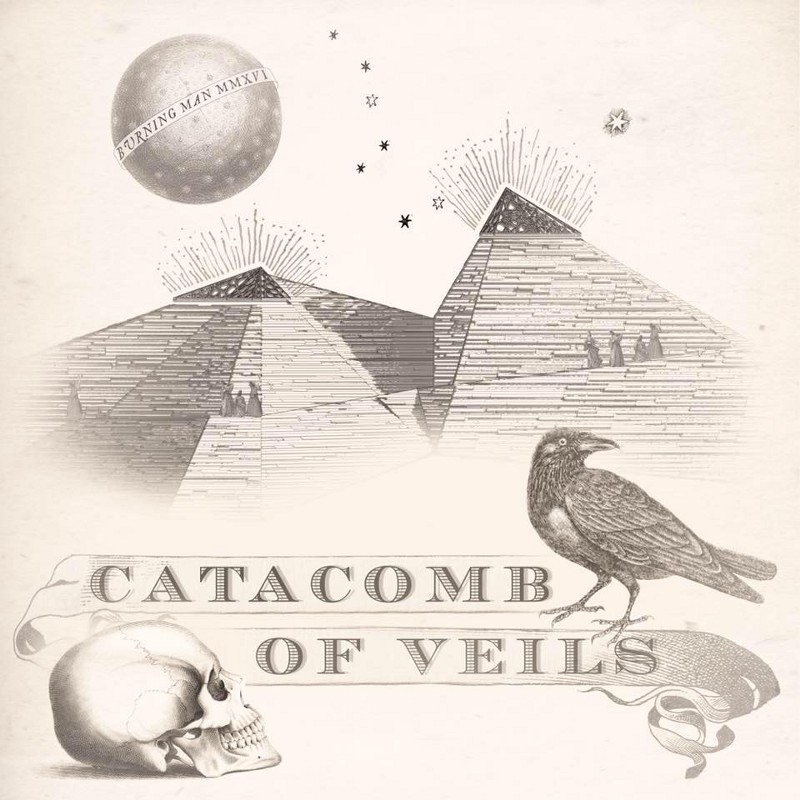 More posts by Courtney Harge
About Courtney Harge
Courtney Harge is a producer, director, and professional arts administrator originally from Saginaw, MI. She is the Founder and Artistic Director of Colloquy Collective, a theater company based out of Bedford-Stuyvesant, Brooklyn. She has worked for the Elaine Kaufman Cultural Center, Theater for the New City, The Public Theater, Gibney Dance, and, most recently, the New York Foundation for the Arts with a focus on institutional fundraising, crowdfunding, and fiscal sponsorship. She holds a Masters of Professional Studies, with Distinction, in Arts and Cultural Management from Pratt Institute and a Bachelors of Fine Arts with Honors from the University of Michigan in Theater Performance. Her credo (#HustlingKeepsYouSexy) is not merely a hashtag; it's a way of life.