Here They Are: The Fall 2017 Artist Campaign School Cohort!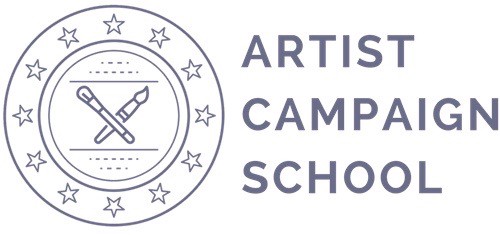 Next Thursday, October 26 thirty artists and arts administrators from various disciplines and walks of life will gather in Detroit to learn the ins and outs of running for political office as the inaugural cohort of Artist Campaign School.
Over the course of two-and-a-half days, campaign veterans will cover topics ranging from how to transition from artist to campaigner, fundraising, voter targeting, online/digital strategies, and much more.
But these trainings are just the beginning. We wait in anticipation for the impact these artists will have on their communities as they return home and apply what they have learned in Detroit.
Information on the curriculum and schedule as well as the trainers can be found on the Artist Campaign School website.
Congratulations to the Fall 2017 Artist Campaign School cohort!
Hanny Ahern, Interdisciplinary Artist—Beacon, NY
Simone Barron, Actor — Seattle, WA
David Burns, Contemporary Art — Morongo Valley, CA
Ren Casey, Songwriter and Composer—Nashville, TN
Michael Corris, Artist, Writer and Art Professor—Dallas, TX
Dennis RedMoon Darkeem, Visual Artist and Educator—South Bronx, NY
Joyce Dorse Coleman, Community Liaison — Memphis, TN
Sherah Elliott, Photographer and Image Consultant—Atlanta, GA
David Gottfried, Actor and Singer—Brooklyn, NY
Christina Houle, Socially Engaged Artist, Activist and Educator—Brownsville, TX
Kyle Kelley, Freelance Cinematographer and Colorist—Brooklyn, NY
Robin Koelsch, Musician and Arts Education Manager—Chicago, IL
Dan Larrinaga, Actor/Performer—Salt Lake City, UT
Kate Lewis, Artist, Educator and Community Builder—Grand Rapids, MI
Ana Tinajero, Co-founder of Masacote Entertainment, a Latin dance and music company—Boston, MA
Jess Meoni, Art Director—Scranton, PA
Maria del Carmen Montoya, Artist—Alexandria, VA
Kenneth Pietrobono, Conceptual Artist and Arts Worker—Sunnyside, NY
Reynaldo Piniella, Professional Actor—New York City
Michael Premo, Multi-disciplinary Artist and Filmmaker—Brooklyn, NY
Regan Spurlock, Arts Administrator and Advocate—Alexandria, VA
Bree Stallings, Professional Artist, Muralist and Illustrator—Charlotte, NC
Jason Stefaniak, Filmmaker—Astoria, NY
S. Surface, Curator and Designer—Seattle,WA
Jimalita Tillman, Global Director of Programs & Operations at the Harold Washington Cultural Center—Chicago, IL
Elijah Townsend, Chef for a Cultural Arts Center–Memphis, TN
Sarah Gonzales Triplett, Director of Public Policy and Advocacy for Creative Many—East Lansing, MI
M. Giovanni Valderas, Visual Artist—Dallas, TX
Emily Wanserski, Freelance Producer/Consultant and Choreographer—Los Angeles, CA
Sarah Workneh, Director, Non-Profit Art School—Brooklyn, NY