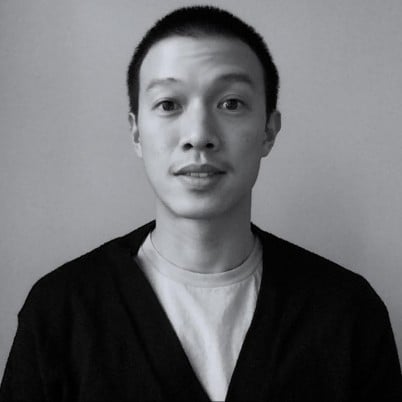 Post by Eddie Lu
Upcoming Grant Deadlines and Opportunities (2/10/20)
Every month, Fractured Atlas provides a list of upcoming grant opportunities for artists and arts-based projects. As a fiscal sponsor of 4000+ artistic projects, we provide access to grants for artists in every discipline. Are you new to grant-seeking? You should check out our grants webinar. If you're ready to apply (and you aren't already fiscally-sponsored), learn more about our fiscal sponsorship program here. If you are fiscally-sponsored, be sure to review our grant application process.
Here are the upcoming opportunities for February 2020.
If you are in New York State and you're interested in applying for 2021 NYSCA funding, please read through this blog post for information about our review process and internal timeline.

Description
The Small Arts Initiative advances the development of small, professional arts organizations and the artists with whom they work. It recognizes the significant and ongoing contributions that small arts organizations make to the Pittsburgh region. They add depth and texture to the cultural landscape, often serve as laboratories to test new ideas, and offer important presentation and employment opportunities to local artists. For the purposes of this initiative, small arts organizations are considered to have annual operating budgets of $300,000 or less. Grant amounts will range from $1,000 to $20,000.
Geographic Focus
Southwestern Pennsylvania
Deadline
March 1, 2020
---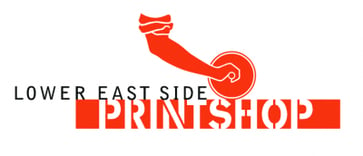 Description
The Keyholder Residency Program offers emerging artists free 24-hour access to printmaking facilities to develop new work and foster their artistic careers. Residencies are free and one year long, starting on April 1st and October 1st each year, and they take place in the shared Artists' Studio, including the solvent/etching area and the darkroom.
Keyholders work independently, in a productive atmosphere alongside other contemporary artists. Artists from all disciplines are eligible to apply; print-making skills are not required, but some familiarity with the medium is recommended. Basic instruction in printmaking techniques is available for new Keyholders. Technical assistance is not included in the program, but is available at additional cost.
Participation is competitive. Applications are evaluated by a rotating committee of artists, critics, curators, and art professionals based on the quality of submitted artwork. A total of 8 artists are awarded the residency annually. Artists based in the New York City area and without access to a studio space are encouraged to apply.
Keyholder Residencies Include:
24-hour shared studio access
$1,000 stipend
Storage space
Basic supplies (newsprint, blotters, solvents, cleaners)
One free class in printmaking and consultations with Master Printers
Free career development workshops
Inclusion in the Printshop's permanent collection
Opportunities to show new work in exhibitions and other public events presented by the Printshop
Geographic Focus
New York, NY
Deadline
March 1, 2020
---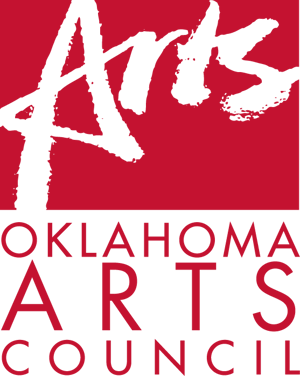 Description
The Oklahoma Arts and the Military Grant program is a pilot program of the Oklahoma Arts Council designed to empower organizations statewide to serve military-connected individuals through the arts.
Grants of up to $5,000 are available to support learning-based and audience-based arts programs. Programs can be new or ongoing but cannot end before submission of application. Funding can support costs associated with programs serving primarily individuals who are connected to the military. Military-connected individuals include active-duty service members, reservists, National Guard members, veterans, and immediate family members and caregivers. Grants require a one-to-one match (50 percent of match may be in-kind support).
Geographic Focus
Oklahoma
Deadline
March 1, 2020
---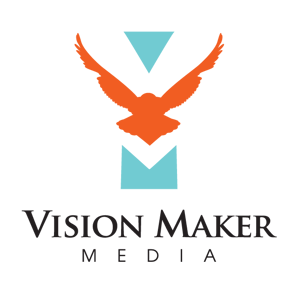 Description
Vision Maker Media (VMM) invites proposals for fiction and non-fiction shorts by and about American Indians and Alaska Natives for production funding award of $25,000. Selected Fellows will have access to tools, training, mentorship and communal support for becoming a successful filmmaker. Topics include tribal cultures and values, Indigenous histories and modern experiences, environmental and social justice, youth and elders and empowerment. The call is open to short documentaries, narratives, non-fiction, experimental and animation.
Projects can be in pre-production, production or post-production stages. Stories that are untold, little known, have an innovative approach and/or fresh perspectives of the Indigenous experience are encouraged to apply. Projects that include a robust outreach, engagement and social impact plan with the intention of social change to encourage and support a more educated, just and inclusive society are also encouraged to apply.
Geographic Focus
National
Deadline
March 1, 2020
---

Description
The Queens Council on the Arts is pleased to announce the launch of the 2020 ArtPort Residency, in collaboration with the Port Authority of New York and New Jersey, and LaGuardia Airport.
The Residency offers a unique opportunity to a Queens artist to interact with the thousands of visitors that come through the region daily within the airport, and bring an engaging cultural experience to the space.
The ArtPort Residency will be housed in the rotunda of the landmark Marine Air Terminal. During the 3-month residency period, the artist will set up a public studio to create new work in a dedicated 110-square foot space within the Marine Air Terminal, where passersby will be encouraged to engage in conversation about the project with the artist and view works in progress. The artist will also receive a stipend of $6,500.
Artists must be 18 years of age and over, and must be Queens residents (PO Boxes are not accepted). Artists must not be currently enrolled in an institutional program of study. Artists of all visual, literary or media arts disciplines may apply.
Geographic Focus
Queens, New York City
Deadline
March 1, 2020
---
Description
Artist Trust Fellowship Awards are merit-based awards of $10,000 to practicing professional artists of exceptional talent and ability residing in Washington State. These unrestricted awards are open to artists of all disciplines and are given annually to 8+ artists in recognition of artistic excellence and dedication to their practice. Artists of color and artists outside of King County are strongly encouraged to apply.
Applicants must be:
18 years of age or older
Washington State residents at the time of application and payment;
Generative individual artists (or artist teams): those who are originators of works of art. (Curators, organizers, and producers are not eligible.)
Geographic Focus
Washington
Deadline
March 9, 2020
---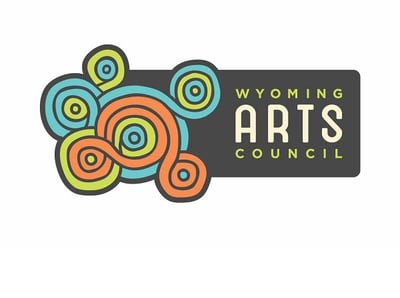 Description
The Pattie Layser Greater Yellowstone Creative Writing and Journalism Fellowship seeks to intersect science, education, current events, and conservation to effectively communicate the Greater Yellowstone's natural history and singular importance to society through creative and exceptional writing and subject communication.
This annual prestigious fellowship of $3,500 will be awarded to a creative writer (poetry, fiction, nonfiction), or those in the field of journalism (writer, photojournalist, videographer, documentary filmmaker, online or print media) who demonstrate serious inquiry and dedication to the Greater Yellowstone region through their work. Established and recognized authors are being sought, but emerging and mid-career writers are also encouraged to apply.
In addition, the fellowship recipient may elect to also receive a one to two week housing residency at one of the prearranged different locations within the Greater Yellowstone region, including, but not limited to, for example, the AMK Ranch, National Elk Refuge, or Taft-Nickolson Center. Such residency will be based on availability and will be negotiated with the fellowship recipient.
Geographic Focus
National
Deadline
March 11, 2020
More posts by Eddie Lu
About Eddie Lu
Eddie Lu is a dancer and musician from China, Taiwan, and California. In his role as Grant Coordinator, he supports the Fractured Atlas Programs Team in reviewing funding proposals from fiscal sponsees, communicating with funders, and coordinating internally between Fractured Atlas departments. Prior to joining Fractured Atlas, Eddie worked with several New York-based music education nonprofits in direct service, programming, and development roles, and founded a cultural diplomacy program that brought together experimental Chinese and American musicians for workshops, performances, and artist residencies. He is a strong advocate for creative empowerment as a solution to the most pressing issues of the 21st-century, including technology, education, and inequality. In his free time, Eddie enjoys dancing, making music, reading, and cooking.