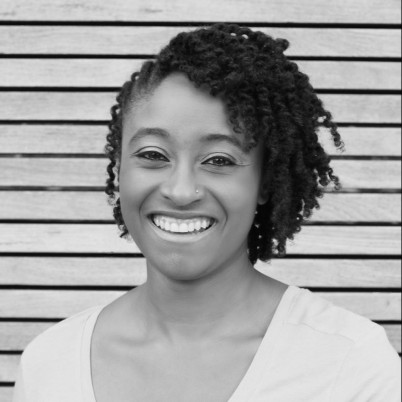 Post by Aisha Jordan
Upcoming Grant Deadlines and Opportunities (12/10/19)
Every month we provide a list of upcoming grant opportunities for artists and arts-based projects. Here is the list for December 2019.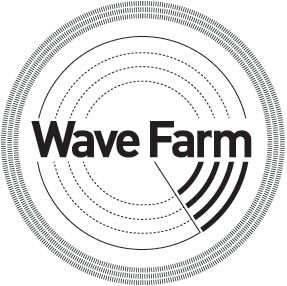 Description
The New York State Council on the Arts in Partnership with Wave Farm: Media Arts Assistance Fund (MAAF) provides funds to hire outside consultants to support organizational and professional development, as well as convening and conference attendance.
Eligible organizations have missions specific to the media arts, and dedicate the majority of their programming to technology as an art form. Applications from multi-disciplinary organizations will be considered on a case-by-case basis, but are not a MAAF priority. Organizations may request funding support up to a maximum amount of $4,000 for Organizational Development, Professional Development, or Convening.
General Eligibility Notes
With the exception of the Emerging Organization Scholarship, applicants must be a current NYSCA Grantee.
Meals and hospitality are not eligible for MAAF support.
Travel outside of New York State is not eligible for MAAF support.
Conferences and Convening
MAAF Conferences and Convening supports staff and sponsored artist attendance at New York State and national conferences and festivals. Organizations may apply for up to $500 toward registration fees and/or travel within New York State. MAAF also provides support for organizations to initiate and host convenings on topics relevant to the field. *Organizations interested in this opportunity should contact info@wavefarm.org for more information, including maximum funding details.
Peer-to-Peer Mentoring
Funding supports travel expenses related to a professional visit to a peer media arts organization anywhere in New York State as well as a mentoring fee to the host organization. As known, technology is an ever-evolving event that challenges a capacity to meet the benefits of its creative potential. And often, there is no greater benefit than learning from peers.
Organizational Development
The MAAF Organizational Development opportunity enables organizations to hire consultants for the evaluation and assessment of organizational programs, administration, and operations, as well as planning for sustainability and growth. Funds are available for consultant fees for strategic planning, board development, staff retreats, succession planning, and preservation planning.
Professional Development
The MAAF Professional Development opportunity builds knowledge and technical expertise of media arts organizational staff and Board members to advance organizational goals and sustainability. Support is available for fees or services relating to individual staff/board or group training and education, including grant writing skills. Funding Available: $4,000 maximum
Emerging Organizations Fellowship opportunities
Are you a collective considering Non-Profit status? Are you a newly forming organization in need of guidance and information to help you make the decisions necessary to become a formal nonprofit, and/or 501(c)3? EMF MAAF is pleased to announce a new opportunity designed to assist and strengthen newly forming media arts organizations and activities across New York State. Funding Available: Fellows will receive up to $2,000 in consultation services with the New York Council on Nonprofits (NYCON).
Geographic Focus
National
Deadline
January 1, 2020
---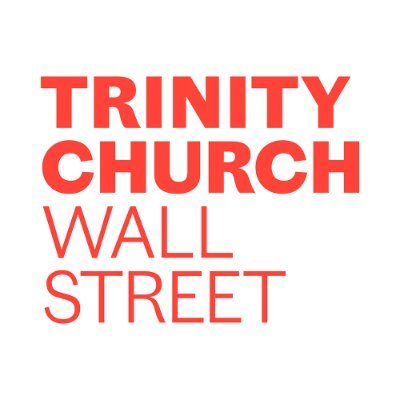 Description
Trinity Church Wall Street seeks to advance racial justice by breaking the cycle of mass incarceration in New York City and beyond. This builds upon Trinity's significant staff expertise in grants, programs, and advocacy, as well as the lived experience of a diverse staff and congregation that has worked on anti-racism for a generation. Mass incarceration in the United States is a product of racism and the legacy of slavery. Trinity seeks to build the infrastructure to scale both restorative and transformative approaches that are rooted in communities, respond to violence, and deliver justice. Trinity supports the communities most affected by violence, incarceration, and trauma, following the wisdom of residents who are best positioned to identify what is needed for safety and justice.
Activities supported will have the following goals:
Promote an affirmative vision for justice that decenters incarceration.
Build and strengthen the infrastructure to deliver restorative justice and transformative justice in New York City.
Secure public investment in promising, non-punitive, approaches to end the cycle of violence.
Geographic Focus
New York City, NY
Deadline
January 3, 2020
---

Description
The Disability Rights Scholarship Program provides yearlong awards for master's degree study to disability rights advocates, lawyers, and educators to develop new legislation, jurisprudence, policy, research, and scholarship to harness the innovations and opportunities offered by the United Nations Convention on the Rights of Persons with Disabilities (CRPD).
With the knowledge and networks gained through the program, it is expected that fellows will deepen their understanding of international law and education, with a focus on disability rights, and gain the tools necessary to engage in a range of CRPD implementation strategies, such as: challenging rights violations in their home countries by drafting enforceable legislation consistent with the CRPD; utilizing enforcement mechanisms set forth in the Convention; taking forward disability rights litigation requesting CRPD-compliant remedies; engaging in disability rights advocacy; and developing law, education, or other academic curricula informed by the CRPD.
Geographic Focus
National
Deadline
January 6, 2020
---

Description
Grants support special artistic projects or initiatives, artistic collaborations or commissions involving local artists, and upgrading facilities to benefit artists and audiences (when not part of a large capital campaign).
Special Arts
Special Arts Grants are awarded based on their potential impact on the applicant organization, arts discipline, and local community. Arts organizations with annual budgets between $750,000 and $2,500,000 will be considered if their project is timely and, due to its scope, requires special grant funding. Film projects with budgets between $750,000 and $2,500,000 are also considered in this category, if applying with an eligible fiscal sponsor. Only Bay Area residents are considered. Grants are generally about $10,000 and usually do not exceed $25,000.
Potential applicants must contact the Foundation's Executive Director well in advance of the two annual application deadlines to approve submission of a grant proposal.
Small Arts Grants
The majority of the Foundation's arts grantmaking takes place through this program. Organizations residing and offering programming in the greater San Francisco Bay Area, with annual budgets between $100,000 and $750,000, are eligible. Grants between $1,000 and $10,000 are made to support a range of artistic efforts within the following disciplines: dance, film and media arts, interdisciplinary arts, music, theater, and visual arts. Grants are typically for: artists' fees for creative time, production costs performances, exhibition/installation costs for visual, media, or interdisciplinary arts, post production costs for films, and projects which aid an arts organization's overall artistic development. The Foundation is open to funding what others may not, or coming in at the early stages of a program or project when funding is harder to secure. The Fleishhacker Foundation is interested in supporting under-represented and diverse populations. Organizations may not apply more than once a year. Deadlines for grant proposals are January 15 for spring decisions, and July 15 for fall decisions. Detailed application guidelines and forms can be found on this website.
Geographic Focus
San Francisco Bay Area, CA
Deadline
January 15, 2020
---
Description
The Virginia Center for the Creative Arts (VCCA) provides time and space for national and international writers, visual artists, and composers of talent and promise to bring forth their finest works, because the arts are vital, diversity is a strength, and creativity is essential.
Virginia Center for the Creative Arts (VCCA), one of the leading artists communities in the world with locations in Amherst, Virginia, and Auvillar, France, hosts more than 400 visual artists, writers, and composers each year.
Admission to VCCA is a highly selective process based on a review of applications by peer review panels consisting of professional artists. Separate panels are created for each category (poets, fiction writers, nonfiction writers, playwrights, performance, film and video artists, painters, sculptors, photographers, installation artists, composers and cross-disciplinary artists). Panelists undergo a periodic review to ensure VCCA selections are made by the highest-caliber artists in each discipline. Panelists are rotated regularly.
Geographic Focus
National / International
Deadline
January 15, 2020
---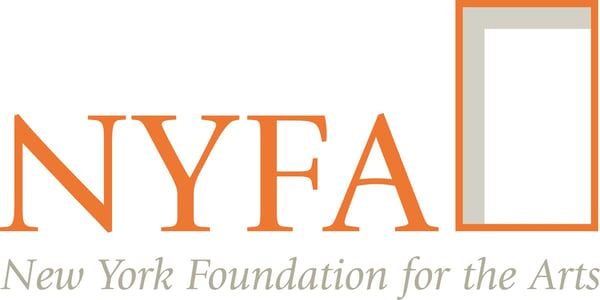 New York Foundation for the Arts (NYFA) is accepting applications for NYSCA/NYFA Artist Fellowship.
Description
NYFA is committed to supporting artists from diverse cultural backgrounds at all stages of their professional careers.
NYSCA/NYFA Artist Fellowships, awarded in fifteen different disciplines over a three-year period, are $7,000 cash awards made to individual originating artists living and working in the state of New York for unrestricted use. These fellowships are not project grants but are intended to fund an artist's vision or voice, regardless of the level of his or her artistic development.
The following categories will be reviewed:
Craft/Sculpture
Digital/Electronic Arts
Nonfiction Literature
Poetry
Printmaking/Drawing/Book Arts
Geographic Focus
New York State
Deadline
January 22, 2020
---

Description
New Music USA's approach to project grants is driven by two core convictions. First, that the best way to serve new music is to ask practitioners what they need rather than tell them what they should want. Second, that the process for requesting financial support should be simple and should help artists connect with audiences, not just funders.
Through project grants, awardees gain more than a grant award; they gain access to New Music USA's public network. By promoting awarded projects through social media, email, and deep connections within the field, New Music USA works tirelessly to build a community around projects while supporting awarded artists as they develop their work.
Geographic Focus
National
Deadline
January 30, 2020
More posts by Aisha Jordan
About Aisha Jordan
Aisha Jordan is an Actor, Performer, and Arts Administrator originally from Amherst, Massachusetts. She received her B.A. in The Arts from Eugene Lang College at The New School and her M.A. in Arts and Politics from New York University, Tisch School of the Arts. She has collaborated with and worked for arts institutions such as, The Hemispheric Institute, Manhattan Theatre Club and The New York International Fringe Festival. For several years she supported Bronx Arts and Culture as the Manager of Visual and Performing Arts at Casita Maria Center for Arts & Education. Most recently she taught a course in social justice collaborative performance at Eugene Lang College and is Artistic Director of 2050 Legacy Theater for Social Change. She believes artists are crucial to the advancement of culture and society and lives to support creative exploration.