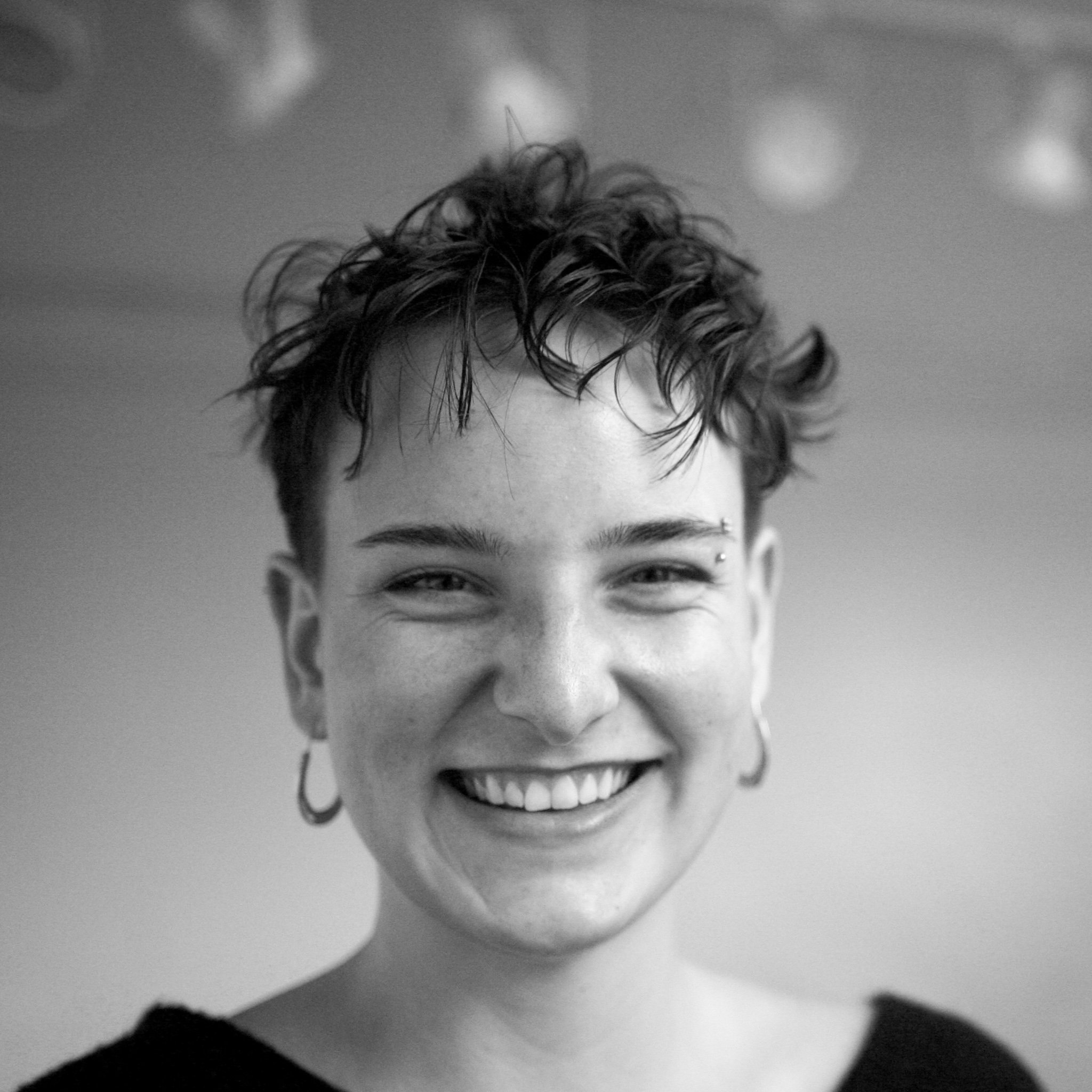 Post by Vicky Blume
Gentle Reminder: Declutter Your Digital Spaces
In the Gentle Reminders series, we provide working artists with essential and convenient reminders for the care and maintenance of a nimble and flourishing creative practice. If your art is a garden, this series is about the continual weeding, watering, and miscellaneous upkeep it requires. Last month, we reminded you to update your website. This month, we are exploring how tidying up your virtual workspace can jumpstart your creative practice.
Shoutout to my chosen grandma, Kay, for taking a stand against digital clutter and inspiring me to write this article. Like many of us, Kay has a smartphone. Unlike the happy commercials, however, her smartphone is a source of never ending strife. From Siri's unwelcome intrusions to Apple's vaguely threatening notifications about her dwindling storage, Kay was ready to "throw the thing out the damn window." When she came up for a visit, we took the plunge and waded through a swamp of apps to delete most, move some, and optimize her digital experience. Spoiler: it changed her life.

Digital vs. Real Clutter
Digital clutter is similar to real life clutter in that it's easy to accumulate and difficult to keep in check. In many ways, each of us is a continually expanding digital amoeba of photos, apps, emails, accounts, and files—the mess of life is ever growing. But while real life messes eventually get tidied up for convenience's sake, a digital mess often stays out of sight and out of mind. That is, until you have storage issues or you're desperately looking for one particular file or email. This is usually the moment we frantically tidy up a little, lose hope, and close the tab—which leaves us feeling even less capable of refreshing our digital spaces down the road.
Why Tidy Our Digital Spaces
I recently had a studio visit with an artist who creates wild, elaborate installations with found objects. Naturally, I expected their studio to be messier than average. When I passed through the threshold, however, I was transported into a magical, mini warehouse. The middle of the room featured a bare, wooden work table while the walls were lined with carefully labeled bins of raw materials. "Feathers," one read. "Metal bottle caps," another. On the other side of the studio, a lone work in progress was mounted to the wall, impishly taking up space in the otherwise empty room. I immediately understood: the tidiness of the workspace gave the artwork the room it needed to breathe and take shape.
Most artists recognize the value of tidying up the studio or the stage and have structures in place to get it done-ish. But we don't really talk about how this applies to our digital spaces, or acknowledge how much time we spend wading through digital clutter. Digital tidiness enables artists to move more nimbly, which directs more of our energy into our creative practice and less energy into administrative messes.
The Ultimate Decluttering Toolkit
You may be thinking, "Vicky, what gives? You haven't given us any of the usual, practical tools." Fear not, super fans. An Inciter Art blog post would not be complete without a Home-Depot-cart-worth of simple, sensible tools for creative souls.
This month, though, we are going to take a more theatrical approach to the toolkit. Here are some roles you can try to embody in your own digital decluttering journey:


THE ARCHIVIST
Archivists are experts at creating sense and structure from even the most daunting of messes. When someone drops off a box full of unlabeled materials, an archivist will take a quick pass at the whole pile and create conceptual buckets as they go. One bucket for opening reception flyers, another for photographs of art, one for financial documents, and most importantly: a trash pile. The key at this stage is to go fast and not become sentimental or overly specific—you're creating rough piles that you can dig into and refine later.



THE PERFORMANCE ANALYST
Our piles will always grow back if we don't change up your day-to-day operations. But where to begin? A performance analyst would start with an interview, where they ask you a bunch of detailed and lofty questions about how you work, where you get stuck, and what the end goal is. In my own life, wearing a performance analyst hat helped me figure out why I get stuck on emails. After spending some time non-judgmentally observing how I handle email requests and questions, I noticed that I was overthinking my replies and making every answer more complicated than it needed to be. Now, I usually respond to any straightforward request or question almost immediately, because my inner performance analyst reminds me that life is too short to write perfect emails.



THE WEED WHACKER
Digital clutter will be with us for as long as we live. There will always be new emails, files, and receipts cropping up and cluttering up our digital spaces. So we might as well learn to enjoy the decluttering process. Personally, I get a thrill out of using a weed whacker because I tell myself I'm a mighty, turbo charged plant protector. Even though the task is a bit Sisyphean because the weeds always grow back, there's nothing like stepping back and admiring your freshly whacked curb. Whether you're unsubscribing from email lists or deleting old performance photos, there's always a way to glorify and game-ify the experience. The more you enjoy it, the more likely you are to make a habit of it.
A Case Study
A few days after my grandma's visit, I received a letter in the mail:
Good Morning Vicky,

I'm sitting on the bed, dishes done, plants watered + I'm taking a break to write some notes. First off: I had a terrific time with you. I absolutely love what you have done with your home. Your artistry really shows through.

My phone! My phone is perfect. My flashlight is always available on the front without looking. You are the bestest + I love you dearly.

Love + hugs,
Kay

If you want to invite more love and hugs and creativity into your own life, consider becoming your own archivist, performance analyst, and weed whacker. It could unlock the space and time your art needs to thrive.
More posts by Vicky Blume
About Vicky Blume
Vicky Blume is an arts worker based in New Haven, Connecticut. After moving to the city to study art and psychology at Yale, Blume lit up communications for a contemporary art gallery and a community art school. Most recently, she served as Creative-in-Residence at the New Haven Free Public Library's Tinker Lab. In her artistic practice, Blume builds interactive websites, animations, and installations that offer calming and consensual alternatives to the Attention Economy. At home, she is passionate about her houseplants but struggles to care for more sensitive plants. She aspires to create a home environment where every houseplant can thrive.