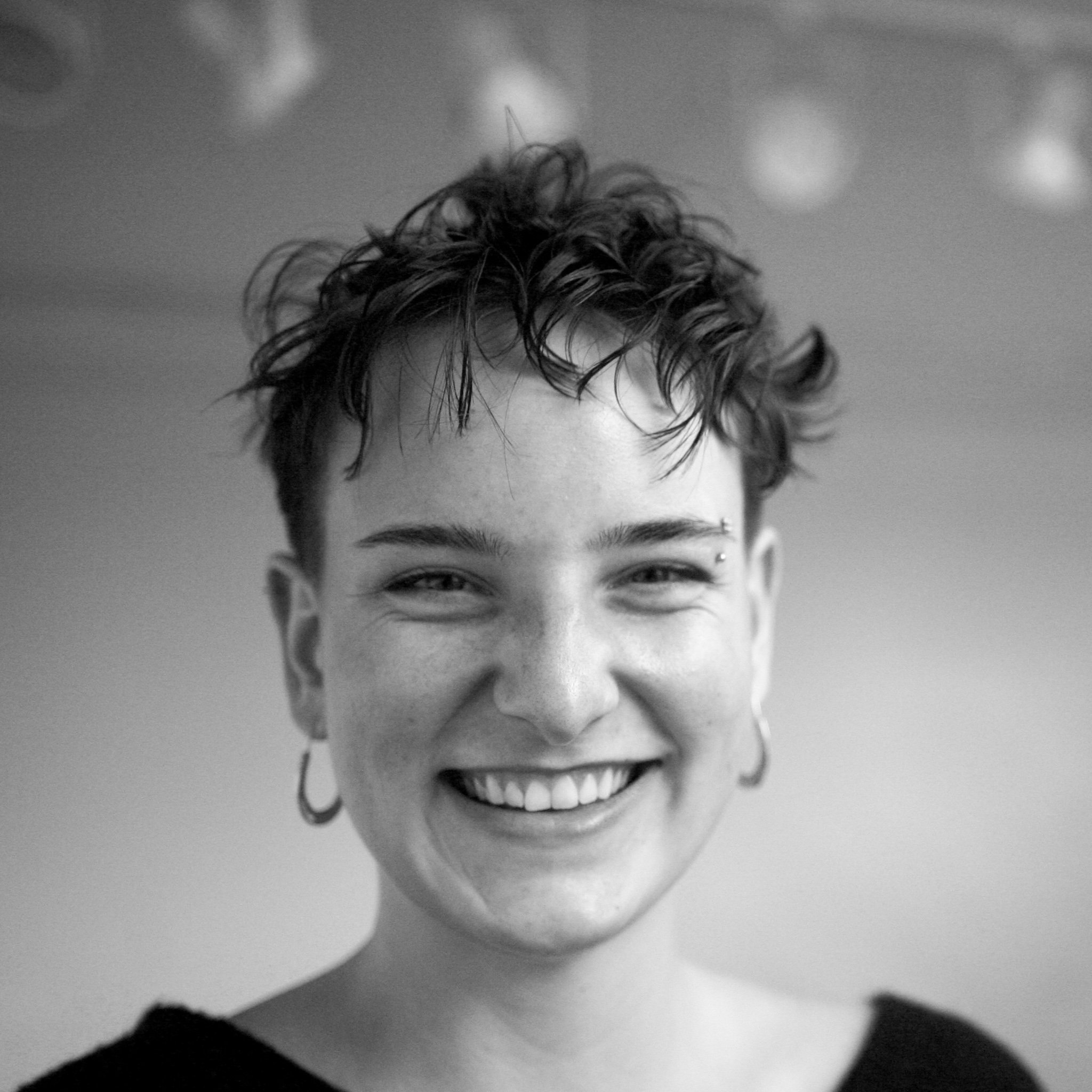 Post by Vicky Blume
Gentle Reminder: Rewrite Your Artist Statement
In our newest series, "Gentle Reminders," we provide working artists with essential and convenient reminders for the care and maintenance of a nimble and flourishing creative practice. If your art is a garden, this series is about the continual weeding, watering, and miscellaneous upkeep it requires. To kick it off, we're digging into the importance of regularly rewriting your artist statement.
When you aren't around to tell someone what your work is and why you make it, the artist statement is your proxy, providing audiences with the context, ideas, and depth behind your work. An artist statement can be your trusty sidekick whenever you put yourself out there. An outdated artist statement, however, can actually do your work a disservice. Enter: frustrating stagnation.
To me, an artist statement is like your favorite pair of jeans. When they fit just right, you and your jeans can frolic together through every season. But when you outgrow them, they're less forgiving than a pair of leggings or sweats—and harder to let go of because of the history you have together. In this article, we're going to approach the rewriting process like a tailor would tackle the Favorite Jean problem:
PATH A:
Patch the Pants

If your statement is missing your latest work, it creates a growing gap between how you present yourself and what you're actually working on. A few new sentences could provide the patch your artist statement needs.

PATH B:
New Custom Pants

Build a new, custom artist statement in the tone, color, and style of your choosing. The white page is your oyster, not your enemy.
AFFIRMATION INTERLUDE

Writing about your creative practice is an inherently vulnerable experience.

It's important to respect who you were when you wrote the statement and validate any lingering attachments you have to it before launching into any judgment or assessment. We're rooting for you—and past you.
PATH A:

Patch the Pants



Artists are under a lot of pressure to create fresh, relevant work. But refreshing your artist statement is an overlooked part of that continual evolution.
Every artist I know has a rich, branching network of ideas and questions that inform their work. It's up to the artist to determine and communicate their current priorities and emerging interests. For example, you may have the bulk of your research in performance art—but you've recently begun exploring sustainable materials for the performers in your show.
Threading in a new section about recent work is worth the extra effort because it allows readers to experience the continual evolution of your creative practice. In my own life, I tend to write off whimsical new explorations when I talk about my work, because the experiments haven't been recognized or shown anywhere. This kind of self-minimizing can hold you back in your artist statement and beyond, because you're not giving the world an accurate picture of how innovative and imaginative your practice really is. Join me in saying no to self-minimizing and yes to transparency in 2023 ✨
PATH B:

New Custom Pants
Sometimes, pants are beyond repair. In this case, the mending process quickly becomes discouraging and time consuming. My advice? Give yourself the permission to dream up and craft an entirely new piece of writing, instead of using past statements to create the art world equivalent of Frankenstein's monster 🥴 Here are some tried-and-true starting points for an artist statement writing session:


Spend some time with the art

and write about it with a fresh pair of eyes. A loose, open-ended looking and writing session is a great hack for generating compelling connections between your work and the world it lives in today. As a visual thinker, looking at what I'm writing about has been a game changer. Sometimes, I even turn the writing session into a pen-and-paper collage session. #HaveFunWithFracturedAtlas #HFWFA



Get an outside perspective.

If you're anything like me, you and your writing can spend a lot of time alone, in a corner, wrestling ferociously—without making any apparent progress. An outside perspective could end the stalemate. I recently confided in my sister, for example, that my artist statement rewrite was stalling. She launched into an unexpected, detailed analysis of my entire artistic career. I was dumbstruck. She had been watching and thinking about every twist and turn of my creative practice, noticing connections and identifying through lines. "Since age 8," she began, "you've been playing around with permanence and ephemerality."


Getting your "core themes" handed to you on a silver platter by a superfan might be unrealistic, but building a writing community specifically for artists isn't. Share your writing and receive thoughts from the Creative Outpost community in our brand new ✨Writing Feedback Space✨
Gentle Reminder
Just like your favorite pair of jeans, it can be troubling when you outgrow an artist statement. But growth and evolution isn't only natural—it's what makes supporting an artist's career so uniquely satisfying. Your community never knows what kind of adventure you're going to take them on next. Let your artist statement be their portal into a lifetime of shared adventures.
More Resources
Fractured Atlas | How to Pitch Yourself: 8 Tips for Artists
The Creative Independent | How to write an artist statement
Artwork Archive | 5 Tips for Writing a Memorable Artist Statement
More posts by Vicky Blume
About Vicky Blume
Vicky Blume is an arts worker based in New Haven, Connecticut. After moving to the city to study art and psychology at Yale, Blume lit up communications for a contemporary art gallery and a community art school. Most recently, she served as Creative-in-Residence at the New Haven Free Public Library's Tinker Lab. In her artistic practice, Blume builds interactive websites, animations, and installations that offer calming and consensual alternatives to the Attention Economy. At home, she is passionate about her houseplants but struggles to care for more sensitive plants. She aspires to create a home environment where every houseplant can thrive.