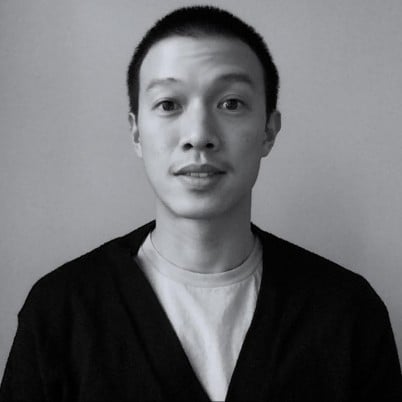 Post by Eddie Lu
Emergency Resources for Artists in the Wake of COVID-19
Many artists and arts organizations are currently faced with potentially irreparable losses due to the effects of the COVID-19 outbreak. With the national economy and public life ground to a halt, we understand the urgency of allocating critical resources to those in need in our communities. Artists and creatives are working together to sustain the cultural activities and creative projects that enrich all of our lives in unprecedented ways. It is essential that we support these efforts to strengthen our connections in spite of physical isolation. To this end, Fractured Atlas has put together a list of emergency resources for artists and arts organizations of all disciplines and designations. We encourage you to share these and to email us at support@fracturedatlas.org with updates or more resources that aren't listed.

This list will be continually updated. Due to the rapid and ongoing developments in COVID-19 emergency resources, accuracy at any given time cannot be guaranteed. This post was last updated on May 22, 2020.
General Resources
Americans for the Arts Coronavirus Impact Survey
This survey is designed to collect information about the financial and human impacts that the spread of the coronavirus have had on arts and cultural organizations since that date.
Artists Thrive COVID-19 Resources
A compilation of resources, tools and opportunities that will provide artists and those who work with artists support to be able to sustain themselves in the wake of the COVID-19 outbreak.
Candid's List of Funds for Coronavirus Relief
This is a list of funds specifically established in the wake of coronavirus. The list focuses on funds hosted at US-based foundations that serve nonprofits, though others outside of this criteria may appear as well.
COVID-19 Freelance Artist Resource Wordpress
A list of resources for artists who are freelancers or independent contractors, plus those interested in supporting the independent artist community. This website also includes a list of emergency arts funding opportunities categorized by states and geographic regions.
COVID-19 Resources for Undocumented Communities
This list includes resources for immigration services, healthcare access directories, and education resources.
Creative Capital's List of Arts Resources During the COVID-19 Outbreak
A list of emergency funding opportunities and disaster preparedness resources.
The Creative Independent's Guide to Recession-Proofing Your Creative Practice
An artist's guide to surviving economic precarity.
NEA COVID-19 Resources for Artists and Arts Organizations
A resource directory that includes links to state and federal emergency funding opportunities, as well as an extensive list of coronavirus resources shared by major arts organizations and grantmakers.
Philanthropy Delaware COVID-19 Nonprofit Resources
A list of emergency funding opportunities for nonprofits during this time, including a number of relief funds for artists, independent contractors, and small businesses.
Rbhu is offering structural or mechanical engineering services for any size artwork, which can include analysis, construction drawings, and permit documents, depending on the project needs.
Springboard for the Arts Coronavirus Resources
An evolving list of resources for artists and arts organizations to inform and support each other.
Teaching Artists Guild COVID-19 Resources
A resource list for teaching artists impacted by the outbreak.
---
More Resources
A Mental Health Guide to Virus Anxiety
Resources for anxiety and your mental health in a global climate of uncertainty.
Anxiety and Depression Association of America's Tips and Resources for Coronavirus Anxiety
This resource page provides helpful tips and strategies from mental health professionals to help those struggling with anxiety around the coronavirus or with general health anxiety concerns.
Coronavirus and Homelessness Resource Guide
Resources for homeless communities and service providers during the coronavirus outbreak.
Fundraising in the Time of Coronavirus Webinar
Free upcoming webinars from CharityHowTo on how nonprofits can communicate their response to the coronavirus crisis to donors in a compelling way.
Futures Without Violence Resource List for Vulnerable Communities
A list of resources and tools for people who are already more vulnerable to economic and health insecurity, such as people experiencing homelessness and survivors of abuse.
Mutual Aid Networks in the United States
A crowdsourced directory of coronavirus mutual aid networks by state.
Staying Safe During COVID-19 - A Blog Post by the National Domestic Violence Hotline
The National Domestic Violence Hotline's blog post on ways that survivors of domestic abuse can keep themselves safe during the coronavirus outbreak.
WHO Mental Health Considerations During COVID-19 Outbreak
The World Health Organization's guide to managing stress and anxiety in the wake of COVID-19.
---
Emergency Funding (National)
Actor's Fund Entertainment Assistance Program
The Entertainment Assistance Program is a conduit for emergency financial assistance for actors in times of pressing need or in response to catastrophic events.
Anonymous Was A Woman Emergency Relief Grant
This program will distribute $250,000 in unrestricted grants, up to $2,500 apiece, to women-identifying visual artists over the age of 40 in the United States and territories who have experienced financial hardship from loss of income or opportunity as a direct result of the crisis.
Artist Relief will distribute $5,000 grants to artists facing dire financial emergencies due to COVID-19; serve as an ongoing informational resource; and co-launch the COVID-19 Impact Survey for Artists and Creative Workers, designed by Americans for the Arts, to better identify and address the needs of artists.
Arts and Culture Leaders of Color Emergency Fund
The Arts and Culture Leaders of Color Emergency Fund is intended to help those pursuing careers as artists or arts administrators whose income has been directly impacted by the COVID-19 pandemic. This fund is for those who self-identify as BIPOC (Black, Indigenous, People of Color). Grants of $200 will be disbursed on a first-come, first-serve basis.
Center for Craft's Craft Futures Fund
"The Craft Futures Fund will provide one-time, unrestricted grants of $5,000 to craft-based education projects that seed resilience, foster community, and amplify impact." They will fund up to six grant projects (or $30,000) from May to October. Applications will be selected by lottery and reviewed by panels on a monthly basis.
A grant for artists who have recently experienced a recent, career threatening emergency, such as an illness, accident, fire or natural disaster. Grants related to the COVID-19 outbreak will focus on those infected with the virus that require intensive medical care.
A $50,000 fund called The Creator Fund to support creatives with medical expenses, groceries, childcare, rent, or mortgage during the COVID-19 pandemic.
Equal Sound Musician's Coronavirus Relief Fund
A relief fund for musicians who have lost income due to a cancelled gig as a result of the COVID-19 outbreak.
Foundation for Contemporary Arts COVID-19 Relief Fund
The Foundation will disburse $1,000 grants to artists who have had performances or exhibitions canceled or postponed because of the COVID-19 virus.
Gottlieb Foundation Emergency Grant
The Gottlieb Emergency Grant program is intended to provide interim financial assistance to qualified painters, printmakers, and sculptors whose needs are the result of an unforeseen, catastrophic incident, and who lack the resources to meet that situation. The maximum amount of this grant is $15,000; an award of $5,000 is typical.
The Haven Foundation offers interim financial assistance to freelance professionals in the arts who face crises. Its awards are granted with a view to helping individuals overcome temporary adversity and return to full-time work.
The NDN Collective COVID-19 Response Project
The NDN Collective's COVID-19 Response Project is designed to provide immediate relief to some of the most underserved communities in the country. NDN's intent is to quickly distribute resources to frontline organizations, Tribes and individuals to provide gap services during this health crisis, and to artists and entrepreneurs who have suffered the economic impacts of the COVID-19 pandemic.
The New Music Solidarity Fund is designed to help new/creative/improvised music freelancers whose livelihood has been threatened as a result of performances which have been canceled during the COVID-19 crisis. For now, at least two hundred and sixty, $500 emergency assistance grants will be made available to applicants who meet the criteria.
A running list of emergency grant opportunities, categorized by discipline.
A grant from Patreon to support artists affected by COVID-19. Award amounts are not specified.
PEN America Emergency Funds for Writers
A listing of national and regional emergency grants available to writers in acute financial crises.
The program provides one-time grants of up to $5,000 for unexpected medical emergencies.
Small Business Association Disaster Loans
The US Small Business Association provides low-interest disaster loans to businesses of all sizes, private non-profit organizations, homeowners, and renters.
Soze Artist + Activist Relief Fund
A $50,000 fund making $250 - $750 grants to artists and activists whose work has been impacted by COVID-19.
Steve Giovinco's List of Emergency Funds/Grants for Visual Artists
A list of emergency funds and grants for visual artists.
Wefunder Coronavirus Crisis Loans
A loan to help small businesses get access to the cash they urgently need to survive the months ahead. These loans can be crowdfunded by customers, friends and family, and Wefunder investors, with repayments deferred until 2021 and based on revenue.
A list of emergency funds for artists and arts organizations of all disciplines.
---
Emergency Funding (Regional)
Boston: Boston Singers Relief Fund, Theater Community Benevolent Fund
California: Employment Development Department Support Services, "Art in Place": A COVID-19 Artist Grant Program, SFF COVID-19 Emergency Response Fund,CA Cares: Humanities Relief Grants for Individuals and Organizations, Emergency Artist and Education Fund, Santa Barbara County COVID-19 Arts and Culture Nonprofit Relief Grants, Desert X Artist Relief Fund, City of Los Angeles Arts Emergency Relief Fund, OCTG Theatre Artists Relief Fund, Bay Area Relief Fund, California Relief Fund
Chicago: Chicago Theater Workers Relief Fund
Connecticut: Tri-State Relief Fund to Support Non-Salaried Workers in the Visual Arts
Kansas City (MO): ARTSKC
Minnesota: Springboard for the Arts Emergency Relief Fund
New Jersey: Tri-State Relief Fund to Support Non-Salaried Workers in the Visual Arts
New York: NYC Small Business Services: Assistance & Guidance for Businesses Impacted Due to Novel Coronavirus, Emergency CASH Assistance Through HRA, Indie Theatre Fund, Dance Relief Fund, Wingspace Theater Designer Relief Fund, Brooklyn Community Foundation COVID-19 Response Fund, The Center for Art, Tradition, and Cultural Heritage (CATCH) Folk Arts COVID-19 Relief, Tri-State Relief Fund to Support Non-Salaried Workers in the Visual Arts
North Carolina: NC Artist Relief Fund
Oklahoma: Red Dirt Relief Fund (Musicians)
Pittsburgh: Greater Pittsburgh Arts Council's Artist Emergency Fund
Philadelphia: Chamber of Commerce COVID-19 Small Business Relief Fund
Portland (OR): Portland Area Artist Relief
Seattle: Seattle Artist Relief Fund
West Coast: GoFundMe Supporting Performing Artists
---
Next Steps for Artists Looking for Emergency Resources
We'll be updating this list as the situation develops. In the meantime, stay safe and consider the vital role that artists and creatives play in navigating and making sense of these difficult times. Your work is valuable and necessary, and we encourage you to reach out to your followers, supporters, and donors to let them know how they can support your creative practice. To help you craft your requests for support, we've put together several Solicitation Templates (available in PDF and DOCX). We hope you share and amplify these resources.
More posts by Eddie Lu
About Eddie Lu
Eddie Lu is a dancer and musician from China, Taiwan, and California. In his role as Grant Coordinator, he supports the Fractured Atlas Programs Team in reviewing funding proposals from fiscal sponsees, communicating with funders, and coordinating internally between Fractured Atlas departments. Prior to joining Fractured Atlas, Eddie worked with several New York-based music education nonprofits in direct service, programming, and development roles, and founded a cultural diplomacy program that brought together experimental Chinese and American musicians for workshops, performances, and artist residencies. He is a strong advocate for creative empowerment as a solution to the most pressing issues of the 21st-century, including technology, education, and inequality. In his free time, Eddie enjoys dancing, making music, reading, and cooking.