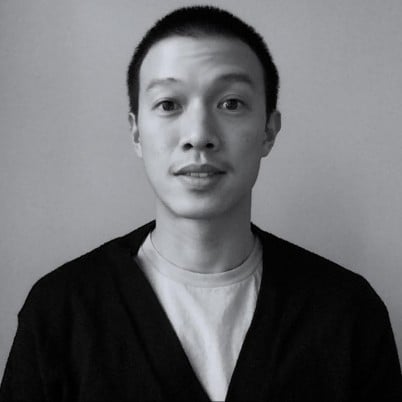 Post by Eddie Lu
COVID-19 Resources for Artists of Color
With over half of the global population under lockdown, it is no wonder that the coronavirus pandemic has been broadly characterized as an indiscriminate, universal threat to humanity. Media outlets continue to highlight infections among young people, healthy celebrities, and prominent leaders from all over the world in an effort to show that the virus knows no boundaries.
However, while the "all in this together" narrative appeals to our need for solidarity in times of distress, it also runs the risk of erasing vast and inequitable differences in how people are experiencing the crisis. After all, the virus may not discriminate, but capitalism, racism, and classism sure as hell do. For people of color in particular, the COVID-19 pandemic has only deepened existing inequities.
From a lack of access to food and healthcare, to low job security, social stigmatization, and susceptibility to state violence, the list of "pre-existing conditions" that make Black, Indigenous, and other people of color more vulnerable to the impact of COVID-19 goes on and on. If we are truly all in this together, then race must play a central role in our solutions.
In spite of a mounting body of evidence suggesting that health and economic outcomes resulting from the virus contain significant racial disparities, the vast majority of relief efforts have not adapted to explicitly address these concerns. Without relief efforts that center communities of color, it is difficult to imagine how funding and resources will be distributed according to needs.
What's more, crises such as the HIV/AIDS epidemic, the financial crisis of 2008, and Hurricane Katrina have shown that communities of color are at once the most vulnerable and least supported in disastrous times. What we've seen time and again is that crises only perpetuate existing systems of oppression, and that targeted interventions are necessary to prevent a disproportionate impact on people of color.
Artists and cultural innovators are uniquely positioned to move the needle of public opinion and disrupt prevailing narratives around race and equity in the context of the pandemic. The following resources are meant to provide a point of departure to this effort, and include fundraisers, financial support, and mutual aid networks, among other tools, for these difficult times. Additionally, here is a list of general coronavirus-related artist resources.
---
A Better Chicago Emergency Relief Grant (Donate + Apply)
"A Better Chicago is now accepting grant applications for projects and initiatives providing assistance to low-income youth and families experiencing significant hardship due to COVID-19. Funds will support the urgent needs of young people and their families, with a specific focus on Black and Latinx youth due to the disproportionate impact of COVID-19 on these communities and the systemic inequities that exist in Chicago."
Arts and Culture Leaders of Color Emergency Fund (Apply + Donate)
The Arts and Culture Leaders of Color Emergency Fund supports "BIPOC (Black, Indigenous, People of Color) artists & arts administrators impacted by COVID-19 through $200 microgrants."
Autistic People of Color Fund (Apply)
"The Fund for Community Reparations for Autistic People of Color's Interdependence, Survival, and Empowerment offers one-time microgrants of between $100 and $500 to support autistic people of color."
Bloom Fund (Apply)
"The Bloom Fund is a platform for funding projects by Black, Indigenous and People of Color creators. The fund focuses on the categories of Visual Arts, Literature, Small Business, Non-Profit, Research, and Educators."
Brooklyn Community Foundation COVID-19 Response Fund (Donate + Apply)
"The Brooklyn COVID-19 Response Fund operates in alignment with the Foundation's racial justice lens, which prioritizes support for nonprofits that work towards racial equity, are led by members of affected communities, and center the voices of those directly impacted by structural racism in decision-making. The Fund is accepting applications on a rolling basis for immediate response grants of up to $10,000." Anti-stigma efforts and support to address xenophobic, anti-Asian harassment, and discrimination are a central priority.
COVID-19 NYC Black Folk Mutual Aid Fund (Donate)
A fund for Black folks based in New York City.
COVID-19 Mutual Aid Fund for CA Latinx Elders (Donate + Apply)
This fund supports non-traditional service workers who self identify as Latina/Latino/Latinx, are over 65 years of age, and who live or work in California.
Emergent Fund (Apply)
"Emergent Fund prioritizes grassroots organizing and power building in Indigenous communities and communities of color who are facing injustice based on racial, ethnic, religious, and other forms of discrimination. They are focusing their grantmaking on organizations that (1) are mobilizing to respond to the impact of COVID-19 on vulnerable communities; (2) are utilizing power-building strategies including but not limited to digital organizing, membership development and outreach, narrative development, direct action; and (3) are led by communities of color."
Frontline Response Fund (Donate)
Front and Centered, a coalition of over 75+ grassroots organizations based in and led by communities of color, has created a Frontline Response Fund to provide immediate and direct assistance to grantees working to respond to the COVID-19 crisis throughout Washington State, due to the financial, social and health impacts of the coronavirus on indigenous people & communities of color.
Groundswell Rapid Response Fund (Donate + Apply)
"Groundswell's Rapid Response Fund provides fast funding to grassroots organizations led by women of color, trans people of color, and low-income women and trans people in critical, but unexpected, fights to protect and advance reproductive and social justice."
Native American Community Response Fund (Donate)
"Native American Community Response Fund is a rapid response fund working to deploy trust-based funding to Native-led organizations serving individuals and families impacted by the COVID-19 pandemic."
Navajo and Hopi Families COVID-19 Relief Fund (Donate)
A fund to help Navajo and Hopi "elders (especially those raising their grandchildren), the immunocompromised and mobility impaired, single parents, and struggling families by helping them buy groceries, water, health supplies, and necessary items. The fund is led by enrolled Navajo and Hopi tribal members."
Nellie Mae Education Foundation Rapid Response Fund (Apply)
The Nellie Mae Education Foundation created this rapid response fund to respond to the hate crimes and bias against Asian American communities resulting from COVID-19. The Foundation will provide urgent support to organizations for activities including, but not limited to: holding community meetings, crisis response, culturally responsive trainings for schools or districts, culturally sensitive therapy, community healing, racial solidarity efforts with organizations serving other People of Color (ex. Latinx, Black, etc.), or other activities intended to hold space for AAPI community members.
Pillars Rapid Response Fund (Apply)
"The Pillars Rapid Response Fund supports the personal expenses of Muslim artists and activists whose livelihoods are being negatively impacted by this current moment. The fund will be making $500 grants to individuals through a short application process."
Queer Writers of Color Relief Fund (Apply + Donate)
"This fund is to help at least 100 queer writers of color who have been financially impacted by the current COVID-19 crisis. Priority will be given to queer trans women of color and queer disabled writers of color, but the fund will help as many queer writers of color as it can."
South Asian Arts Resiliency Fund (Apply + Donate)
"The South Asian Arts Resiliency Fund is a direct response by the India Center Foundation to offer support to South Asian arts workers impacted by COVID-19. The South Asian Arts Resiliency Fund will distribute project grants of at least $1000 (up to $2000 depending on financial need and availability of funds) to assist United States based arts workers of South Asian descent (Afghanistan, Bangladesh, Bhutan, India, Maldives, Nepal, Pakistan, Sri Lanka) in performing arts, film, visual arts, and/or literature."
Women of Color Entrepreneur e-Lab | Sheamoisture Fund (Register)
Sheamoisture will create an e-learning platform for women of color entrepreneurs to continue to gain education, access to resources, mentorship, and advice on how to prepare for the economic downturn. The eLab will enable entrepreneurs to learn and chat with speakers from Sundial Brands and its business community, including Unilever, Dartmouth College Tuck School of Business, retail partners, and others who are creating tools to help manage what's now and next for small businesses.
---
This post was last updated on April 14, and will be continually updated. Due to rapid developments in resources available to communities of color, the accuracy of the information included here cannot be guaranteed. We encourage you to reach out to us at support@fracturedatlas.org with any updates or resources that haven't been included.
More posts by Eddie Lu
About Eddie Lu
Eddie Lu is a dancer and musician from China, Taiwan, and California. In his role as Grant Coordinator, he supports the Fractured Atlas Programs Team in reviewing funding proposals from fiscal sponsees, communicating with funders, and coordinating internally between Fractured Atlas departments. Prior to joining Fractured Atlas, Eddie worked with several New York-based music education nonprofits in direct service, programming, and development roles, and founded a cultural diplomacy program that brought together experimental Chinese and American musicians for workshops, performances, and artist residencies. He is a strong advocate for creative empowerment as a solution to the most pressing issues of the 21st-century, including technology, education, and inequality. In his free time, Eddie enjoys dancing, making music, reading, and cooking.